Planning for Business Owners
Your Retirement Plan Solution: Advice, Management & Education
Estate & Trust Advisors has developed a completely customizable client service platform to address the fundamental objectives of plan administrators, employee participants and the overall company culture. While serving in a fiduciary role, we provide experience and expertise that equates to world-class service to plan sponsors and unparalleled employee investment advice and education.
Estate & Trust Advisors is a SEC registered investment advisor (RIA) managing over $125 million of client assets. As a completely independent RIA, we deliver:
Truly independent advice:
We are not beholden to any single record keeper, third party administrator or mutual fund family.
Advice that is always free from conflicts of interest:
Whether we are providing counsel at the plan or participant level, your best interests are the only guiding principle.
Full transparency:
In an increasingly challenging regulatory environment, it is important to know that working with Estate & Trust Advisors never includes hidden or complicated fee structures.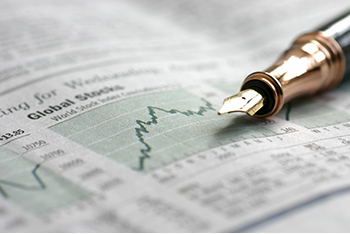 Your great retirement plan begins with benchmarking.
Most plan sponsors struggle to truly know how well their plan is performing despite this being one of their biggest concerns.
Estate & Trust Advisors begins each relationship with a compressive plan benchmark.
To help you meet your fiduciary duty we will:
Analyze fiduciary and liability exposures for plan trustees
Benchmark the plan's fund line-up for cost, returns, risk and ratings
Review fund line-up for allocation and diversification ability to ensure all participants can create their ideal portfolio
Review the current provider service agreements and compare costs versus services
Review the education policy statement and platform
Review the Investment Policy Statement and all 404(c) requirements
Provide solutions to any areas of deficiency or liability
The Department of Labor requires that a plan be reviewed by an independent third party periodically. Our comprehensive benchmark will satisfy this requirement.
Allow Estate & Trust Advisors to benchmark, evaluate and provide commentary on your current plan.
Introducing financial planning as your new employee benefit
We believe that financial education that leads to retirement readiness is paramount to not only a great retirement plan but to a productive and profitable employee base. Our education and advice platform is completely customized to your company culture and demographics.
We start by hosting quarterly education events, each covering a different investment and retirement planning topic. Each event also covers current events, market and economic commentary. Many are fun, proprietary interactive events such as 'Financial Jeopardy' and other games. All events are always free of any solicitation and are purely informative and educational.
At EVERY event, we stay on-site for the entire day so that we can meet with participants one-on-one to answer ANY financial planning questions they may have, such as:
Portfolio advice and rebalancing
When can I retire?
How much do I need to retire?
How do I save for college for my children?
Buying a new home?
Debt counseling
Budgeting
Social Security Planning
Estate Planning
Because we are experienced wealth managers and financial planners, we bring the ability for your organization to now offer unbiased financial advice as an employee benefit.